I would like to reopen the "Duel" series with the following two:

The Nakajima Ki-84 "Hayate" rsp. "Frank"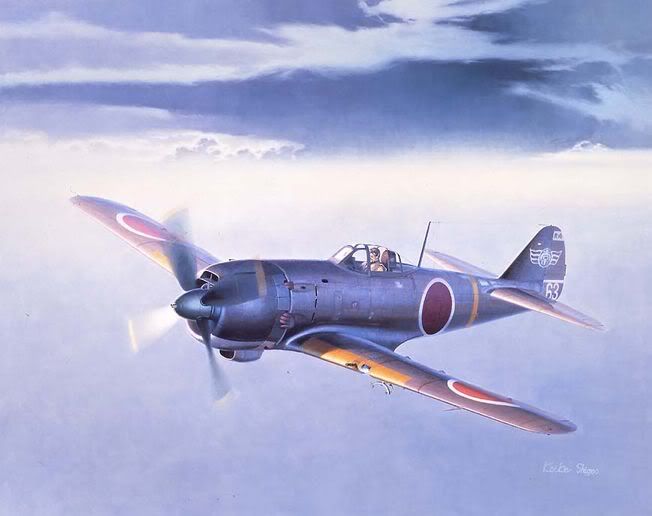 and the Vought F4U "Corsair"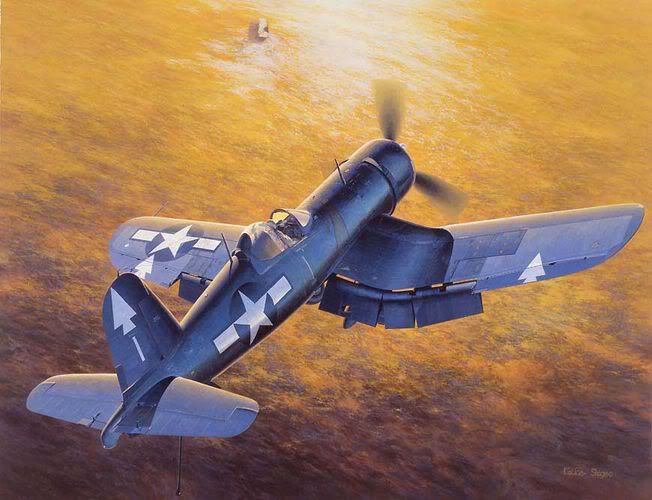 The performance of the Corsair is beyond decision. About the Hayate, I would like you to concern about the following:

1. Some time ago, our friend Tenmmike opened a thread about the Ki-84 tested at Wright Field. Measurements there showed that the Ki-84 in fact flew a speed of 427 mph = 687 kph. The following discussion was inconclusive with the only exception that the higher octaned American fuel may have boosted the Hayate. I have another book that states the following: "In February 1945, two airplanes of the version Ki-46 IV (yes, I talk about the "Dinah" here, RT), performed a reconaissance flight from Fussa (today Yokota) near Tokyo to Peking. The two machines, cruising at a height of 8,000 to 9,000 m, achieved an average speed of 685 kph!" What I want to say is, if you go from the Ki-46 II flying 604 kph with 2 x 1,030 hp to the Ki-46 IV with 2 x 1,500 kph and use the cubic root formula to find out the speed it should have, you get 687 kph!
For me, the speed of Japanese fighters generally (maybe with exceptions) looks underrated. The reason may be a conscious intelligence disinformation. If you correct the speed by a factor of 685/630 = 1.0873, you get a value appropriate to the performance of their engines and what you would expect if you look upon an Allied or western Axis fighter.
As I like to see myself as advocate of all underrated people and machines in the world:D;), I ask you to take 685 kph as speed comparison value for the Hayate.

2. Please don't put too much weight on lousy Japanese aircraft producing and maintenance skills, causing undue mechanical troubles, nor on the late-war notorious Japanese rookie pilotage.

3. Could you also see the Ki-84 not only as Army, but also as Navy plane? What if not the Mitsubishi A6M5, but the Nakajima Ki-84 would have been the main Japanese fighter during the Marianas battle of June 1944 (prerequisited of course it had been in service in sufficient numbers already at that time, maybe with a weaker engine that now makes it run less than 685 kph).

OK, gentlemen, your comments please!